VATI STUDENT SCHOLARSHIPS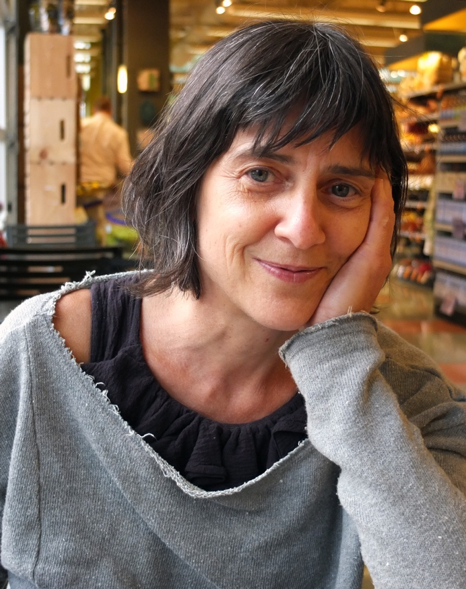 Anne-Marie Parent ~ Memorial Scholarship
Anne-Marie was born in Montreal and obtained a BFA at Concordia University. She spent the last 25 years of her life in Vancouver, raising her children and working as a teacher's aide at Anne-Hébert Primary School. In 2015, she received a diploma in art therapy from the Vancouver Art Therapy Institute. A few months prior to receiving her diploma, she learned she had terminal cancer; she actively began to do her own art therapy, convinced that her healing would come from an "inner journey, a meeting and union with oneself." A first exhibition of Anne-Marie's work was presented in Vancouver two months before her death on November 9th, 2015 at the age of 57. Through this exhibition, she was able to share her journey from the beginning of her illness. "When my body dies, I want my heart to be as light as a feather. Art therapy filled this role, it lightened my soul. Art therapy participated in my healing."
$1,500.00
For any VATI Student enrolled in their first year of VATI studies in the 15-month program.
Application deadline October 15th every year.
VATI Board of Directors Awards
Awarded by the VATI Board of Directors, and open to currently enrolled VATI distance students who have completed their first-year residency and who have demonstrated a commitment to the community in issues pertaining to and surrounding social justice, as well as community leadership within an art therapy setting. The application deadline is October 15th every year.
$1,500.00
For VATI Students enrolled in the Advanced Diploma Distance program
Application deadline October 15th every year.
Eligibility Criteria
To be considered, applicant must be a current student of the Vancouver Art Therapy Institute.
Application Process: Contact info@vati.bc.ca for the application forms.
EXTERNAL SCHOLARSHIPS & BURSARIES
Canadian Art Therapy Association Scholarships & Bursaries
2 – $1,000 scholarships are available annually to second year art therapy students for scholarship and research. Please visit the Canadian Art Therapy Association website for more information.
*If you are an individual, family, or organization who wishes to create a scholarship for VATI students on an ongoing basis, or just once – please contact VATI directly.